A heads up.
Hannah Madison Emritz

Feeling Confident

Will I be missed if I'm gone from this life? Taken away from a moment of pain and weakness?

Posts: 190

Post by Hannah Madison Emritz on Nov 29, 2016 19:46:03 GMT -5
Shoutbox
Vote for us! http://www.toprpsites.com/index.php?a=in&u=Remy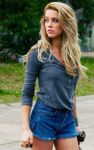 Remy LaCroix
:
Hey all. I heard there is a rumor spreading that I'm closing the site. That's not true at all. I'm just not active here because of my super busy RL. Please continue to write and enjoy.
May 21, 2021 5:29:51 GMT -5