San Simeon
Sarah "Snow Flower" Lyell-Haru

Good For Luring Walkers

The Snow Flower's heart and soul belong to Masumi Lyell-Haru.....no one else, just her. ♥

Posts: 134

Post by Sarah "Snow Flower" Lyell-Haru on Aug 7, 2016 15:55:56 GMT -5
Sarah "Snow Flower" Lyell-Haru

Good For Luring Walkers

The Snow Flower's heart and soul belong to Masumi Lyell-Haru.....no one else, just her. ♥

Posts: 134

Post by Sarah "Snow Flower" Lyell-Haru on Aug 7, 2016 16:01:58 GMT -5

A Brief History of San Simeon, Hearst Castle and the Treasures That Abound.....

---

---

---

....in 1865, George Hearst purchased 40,000 acres of ranchland that included the mexican ranchos of Piedra Blanca, San Simeon and Santa Rosa. In 1919, his son, William Randolph Hearst, inherited the land from his mother, Phoebe Apperson Hearst. He eventually expanded it to encompass 250,000 acres.

Originally known as "Camp Hill," its wilderness offered a magnificent campsite for family and friends, but Hearst envisioned more comfortable accommodations. His simple instructions to famed San Francisco architect Julia Morgan in 1919 were:

"Miss Morgan, we are tired of camping out in the open at the ranch in San Simeon and I would like to build a little something."

Hearst renamed the hilltop that crowned his huge ranch "La Cuesta Encantada" – The Enchanted Hill. By 1947, Hearst and Morgan had created an estate of 165 rooms and 127 acres of gardens, terraces, pools and walkways – an American castle that was destined to become one of the world's greatest showplaces for his art collection.....

The Swimming Pools.....

(the Neptune Pool) Construction for the first of two Hearst Castle pools, the Neptune Pool, spanned 1924-1936. Three swimming pools were built on this site, each successively larger. Initial plans for the site called for a "Temple Garden" with an ornamental pool and temple structure. On March 31, 1924, W.R. Hearst wrote in a letter to Julia Morgan, "I am sending back the plan of the temple garden with the suggestion that we make the pool longer than it is, as long as a swimming pool. Mrs. Hearst and the children are extremely anxious to have a swimming pool!" On June 17, 1924, Morgan wrote that the first swimming pool was nearing completion: "Mr. Neptune and the two ladies can be placed but the finished basins will take some time yet."

The second version of the pool, a substantial enlargement, was created in 1926-1927. This version had a series of concrete steps at the southern side called the Cascade, down which water flowed. The Neptune and Nereid statues, now installed in the temple pediment, then stood at the top of the Cascade. The dressing rooms were begun in 1928 and furnished according to Hearst's instruction.

The present version of the pool was under construction from 1934-1936. It is unlikely that the enlargement was done to make it closer to Olympic size, as has sometimes been conjectured; Olympic pools are 165 feet long. It is more likely that the colonnades and Cassou statues, which were planned from the late 1920′s, required an enlarged treatment. Morgan anticipated further modifications of the pool for Cassou's Neptune statuary group to be placed in the small upper pool. On July 27, 1936, Morgan wrote in a letter to Charles Cassou, "enclosed is a plan and some photographs of the 'Neptune Pool' in its present (uncompleted) state. The recess of the main pool and the small pool above to receive your 'Neptune' group I have not touched since my visit with you last year – so please do not think of them except as something yet to be done to form a proper background and sitting for your 'Venus' as well as your 'Neptune' statuary." The "Neptune" sculpture group by Cassou intended for the small upper pool was never installed.

The final version of the pool as it stands at the Castle today is 104 feet long, 58 feet wide and 95 feet wide at alcove. It is 3.5 feet deep at the west end, 10 feet at drains and holds 345,000 gallons of water. Other unique aspects of the Neptune Pool include the oil burning heating system, the light-veined Vermont marble decorating the pools and colonnades, and four 17-century Italian bas-reliefs on the sides of the colonnades.....

....and inside the Main Castle....

(the Roman Pool) The Roman Pool at Hearst Castle is a tiled indoor pool decorated with eight statues of Roman gods, goddesses and heroes. The pool appears to be styled after an ancient Roman bath such as the Baths of Caracalla in Rome c. 211-17 CE. The mosaic tiled patterns were inspired by mosaics found in the 5th Century Mausoleum of Galla Placidia in Ravenna, Italy. They are also representative of traditional marine monster themes that can be found in ancient Roman baths. The statues are rough copies of ancient Greek and Roman statues. One such copy represents the "Apoxyomenos." Statuary was used on a considerable scale in the Baths of Caracalla.

The pool and surrounding room, which were built from 1927-1934, can be compared to an ancient Roman bath. The pool, like the baths, is located indoors. Its water was heated as in a tepidarium. However, in Hearst's complex there were no hot or cold baths as there were in the ancient complex. The Roman Pool complex was designed to contain an exercise room, sweat baths, a handball court and dressing rooms.

The Roman Pool is decorated from ceiling to floor with 1″ square mosaic tiles. These glass tiles, called smalti, are either colored (mainly blue or orange) or are clear with fused gold inside. The intense colors and shimmering gold of the tiles combine to create a breathtaking effect. The designs created by the tiles were developed by muralist Camille Solon. The inspiration for some of these designs came from the 5th Century Mausoleum of Galla Placidia.

Hearst was affected by the beauty of the mosaics in the mausoleum and incorporated similar styles into his Roman Pool. The walls of the mausoleum are marble but the vaulted arches are composed of blue and gold smalti. The roofs and dome are covered with mosaics of night blue, powdered with stars. The Roman Pool is similar to the mausoleum with its blue and gold color scheme and stylized star patterns. It differs because marble was only used in the statues, not on the walls, and there are no religious murals.

Decorating the Roman Pool are eight marble statues. These statues were carved starting in 1930 by Carlo Freter working in Pietrasanta, Italy. They are rough copies of ancient Greek and Roman statues. The statue of "Apoxyomenos" is found near the east side of the building. "Apoxyomenos," also known as "The Scraper," is a statue of an athlete scraping dirt and moisture off the underside of his right arm. The original bronze statue was created by the Greek sculptor Lysippos c. 320 B.C.E. Because Lysippos' work does not survive, Freter worked from an ancient Roman copy of "The Scraper" found in the Vatican museum in Rome. Freter faithfully copied the Roman copy but also completes the statue with the addition of the missing strigil (scraper) and the missing fingers of the outstretched hand.
Sarah "Snow Flower" Lyell-Haru

Good For Luring Walkers

The Snow Flower's heart and soul belong to Masumi Lyell-Haru.....no one else, just her. ♥

Posts: 134

Post by Sarah "Snow Flower" Lyell-Haru on Aug 7, 2016 16:08:06 GMT -5

The Wine Cellar.....

--Consisting of two rooms with double vault doors, the wine cellar is part of the Casa Grande basement and can be seen on the Cottages & Kitchens Tour.

On June 14, 1922, Morgan wrote to Hearst:

"The basement purposely has no connections between sections – for fire and thief protection … Work is well under way on the basement excavating – but is slow as the charges of dynamite have to be small!"

Hearst replied on July 8th:

"I like the basement layout very much and appreciate the value of having the different parts of the basement separated by fireproof walls."

As additions to Casa Grande were made, the basements were enlarged and eventually more than 9000 square feet of separate basement rooms were created, most used as storage vaults. (The vaults also serve as storehouses for food at present.)

CONSTRUCTION

--Located below the north end of the Assembly Room, the wine cellar is inconvenient with relation to the kitchen. However, the cellar's placement was probably dictated by the need for an even, cool temperature, which was more easily maintained on the north side of the building. Ideally, wines should be stored at 45 – 60 degrees Fahrenheit because higher temperatures can cause wine to mature too rapidly. According to housekeeper Ann Miller, Hearst did have some type of cooling equipment in the wine cellar, but there has been no artificial cooling since the estate was deeded to California State Parks. Bottles are stored on their side so that the cork does not dry out and allow air to enter. Exposure to air will spoil wine, although liqueurs and spirits are usually not affected. Another concern in storing wine is light, an excessive amount of which makes the wine taste musty or flat.

The iron doors were installed as early as 1924. Mr. Hearst's secretary, Joe Willicombe, wrote to Julia Morgan in August of 1924: "Mr. Hearst told me to tell Mr. Rossi [the construction superintendent] to put the iron doors on the wine vault. Mr. Hearst wants to lock the vault and take the keys with him. He does not consider the wooden doors any protection against possible thievery." By all accounts, the wine cellar doors were always kept locked; as Hearst employee Wilfred Lyons jokingly said in an interview: "Mr. Hearst would lock up his cellar and you couldn't get into it. I mean even the butler had to order ahead."

PROHIBITION 1920 – 1933

The Eighteenth Amendment prohibiting the manufacture, sale or transportation of alcohol in the United States had taken effect in 1920 and was not to be repealed until 1933, but that seemed to give little pause to Hearst's wine cellar plans. It does explain, however, his insistence on locked iron doors. Throughout the Prohibition era, he continued to serve alcohol to his guests. His editorial stance was for temperance but against Prohibition because the prohibition was unenforceable and aided organized crime. In 1929 his newspapers conducted a nationwide contest with a $25,000 award for the best plan for the repeal of Prohibition. He wrote: "I consider the Eighteenth Amendment not only the most flagrant violation of the basic American principle of personal liberty that has ever been imposed on the American public, but the most complete failure as a temperance measure that has ever been conceived and put into impractical operation."

ALCOHOL AND WINE AT THE CASTLE

Hearst himself was a moderate drinker. His son William Randolph Jr., says: "he never touched Scotch or gin, but enjoyed a glass of wine or beer with most of his meals. After dinner I don't remember ever seeing him drink brandy, but he had a sweet tooth for liqueurs like Cointreau, Benedictine and creme de menthe." Bill Jr., also wrote: "Evenings would begin with cocktails before dinner – whether it was a weekend party or a big birthday gala. Guests usually limited themselves to one drink. Pop did not like hard liquor or heavy drinking. He put the word out that no guests were to bring their own booze to the place. But some did and got drunk. He would have someone ask them to leave, and they would be driven to the train station at San Luis Obispo."

Although San Luis Obispo County is today a wine-producing area, it was not so in W.R. Hearst's time. The many grapes grown in the Pergola area were used for eating only, and, as far as is known, Hearst never expressed a desire to make wine, although he was playing the role of gentleman farmer in almost every other aspect. In Hearst's time the finest wine was from France and Germany. This is reflected in Hearst's wine collection. There were relatively few California wines; the bulk was from the Alsace, Bordeaux, and Burgundy regions in France and the Rhine and Moselle regions in Germany.
Sarah "Snow Flower" Lyell-Haru

Good For Luring Walkers

The Snow Flower's heart and soul belong to Masumi Lyell-Haru.....no one else, just her. ♥

Posts: 134

Post by Sarah "Snow Flower" Lyell-Haru on Aug 7, 2016 16:13:02 GMT -5

HEARST AIRPORT

--Many of Mr. Hearst's guests at the ranch began their visits from the same spot that today's visitors do. The original airport/airstrip was located where the current Visitor's Center is today. The building that houses the ticket office and snack bar is where the hangar was. In addition to the actors, politicians and other influential members of society who were flown in for parties, Mr. Hearst used the airstrip to have every one of his newspapers delivered to him for his review and critique.

Originally there were two "L"- shaped runways, one with east-west orientation and the other with a north-south orientation. Thanks to this positioning, pilots could use either of the runways during adverse winds or weather. The runways were lit by the usual blue and red runway lights that could be found at any airport throughout the state. However, it is said that at San Simeon, Mr. Hearst's airstrip was one of the first in the state to facilitate instrument landings.

Famous aviators who visited Hearst's ranch included Sir Charles Kingford-Smith, Howard Hughes, Amelia Earhart, and Charles Lindbergh.

In 1946, the airstrip was moved to its current location one mile north of the Visitor Center. Today, the airstrip is still used by Hearst Corporation and family but is not open to public air traffic. The largest aircraft known to land at the airstrip was a Boeing 727 owned by Malcolm Forbes.
Sarah "Snow Flower" Lyell-Haru

Good For Luring Walkers

The Snow Flower's heart and soul belong to Masumi Lyell-Haru.....no one else, just her. ♥

Posts: 134

Post by Sarah "Snow Flower" Lyell-Haru on Aug 7, 2016 16:18:48 GMT -5

THE ZOO AT HEARST CASTLE....yes, there was once a zoo at San Simeon....

---

---

Traveling the winding ranch road to Hearst Castle, guests once passed through fenced fields populated with many species of exotic wild animals freely roaming over the hillsides as though they were native to this land. It was an amazing sight, featuring an ever-changing collection of animals—like American bison, Rocky Mountain elk and zebras.

ANIMAL HILL

--Formally named the Hearst Garden of Comparative Zoology, the zoo had its antecedents in the menageries and game parks maintained by royalty and other wealthy members of society for thousands of years. Hearst loved animals and and the zoo would entertain his guests.

A NATURALLY POWERFUL SIGHT

The zoo did provide a rare and overpowering visual display. There were two separate zoo components. A menagerie of caged animals was located a few hundred yards north of Hearst Castle. The other component was large fenced enclosures that provided habitat for fifty species of herbivores. In a letter to his architect Julia Morgan, Hearst stated that he wanted his guests to feel as though they were driving through an area populated by interesting and exotic animals in their natural state, not a zoo.

ANIMALS OF ALL VARIETIES

The field animals were indeed a memorable sight. White fallow deer were the most numerous and prolific species with a herd of more than 300 animals. These striking white animals are of a breed that has graced European animal parks for centuries. Other exotic animals which grazed the hillsides included: African and Asian antelope, zebras, both Bactrian (two-humped) and dromedary (one-humped) camels, sambar deer from India, red deer from Europe, axis deer from Asia, llamas, kangaroos, ostriches, emus, Barbary sheep, Alaskan big horned sheep, musk oxen and yaks. As many as four giraffes were kept in a small pen located next to the road. For the road up to the Castle, Hearst asked Morgan to construct a shelter for feeding animals so that his guests could see animals close to the roadway. A log structure still stands on the hillside.

THE MENAGERIE CAGES

--Additional animals were housed in menagerie cages. Hearst and his guests enjoyed visiting the menagerie to view the many Arial photograph of the cages at Hearst Castle Zooexotic creatures. Among the many species in the menagerie at one time or another were: black bears, grizzly bears, sun bears, lions, tigers, leopards, jaguars, cougars, chimpanzees, orangutans, monkeys, macaws, kinkajous, coati mundis, swans, storks, a tapir and an elephant. The animals were housed in cages of various sizes. Diet and exercise were carefully controlled, and a veterinarian was on the staff during the 1930s.

THE DISMANTLING

The dismantling of the zoo began in 1937 when Hearst experienced great financial difficulty and was forced to curtail construction and cut other expenses at the ranch. Many animals were donated to public zoos or sold. Dispersal of the zoo animals extended over more than fifteen years, and it was never entirely completed. Most of the animals had been placed by 1953, two years after Mr. Hearst's death, but many animals were permitted to range free on the ranch. In 1958, when the Castle was given to the State, there were Rocky Mountain elk, tahr goats, llamas, white fallow deer, zebras, Barbary sheep and sambar deer still on the ranch. Today, some of these animals survive. Zebras can be seen grazing in the pastures along Highway 1 near the town of San Simeon, especially in warm weather.
Shoutbox
Vote for us! http://www.toprpsites.com/index.php?a=in&u=Remy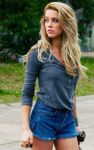 Remy LaCroix
:
Hey all. I heard there is a rumor spreading that I'm closing the site. That's not true at all. I'm just not active here because of my super busy RL. Please continue to write and enjoy.
May 21, 2021 5:29:51 GMT -5