Layouts of the shore around the ship.
Shoutbox
Vote for us! http://www.toprpsites.com/index.php?a=in&u=Remy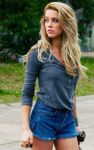 Remy LaCroix
:
Hey all. I heard there is a rumor spreading that I'm closing the site. That's not true at all. I'm just not active here because of my super busy RL. Please continue to write and enjoy.
May 21, 2021 5:29:51 GMT -5